Making homes attractive to buyers
Money Talk by David Newnes
Director, LSL Property Services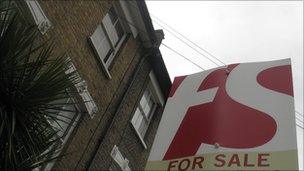 The UK housing market has witnessed months of relatively low activity, with the economic climate leading to a wait-and-see approach from many potential buyers and sellers.
The latest figures from HM Revenue and Customs showed that 10,000 fewer homes were sold in the UK in July 2011 than a year earlier.
So what can sellers do to make their homes more attractive for the buyers who are out there?
With ongoing competition for buyers, it is important that sellers consider how best to market their property and the steps to take to achieve a sale.
While you could do your own research, it is also worth gaining the expertise of a local estate agent as early in the selling process as possible.
They should be able to tell you what the likely demand for your property will be, what price you might expect to achieve and the length of time it may take to sell.
Consider conveyancing early, too, and ask a solicitor to prepare a draft contact and apply for the title deeds while you gather any other necessary documentation, such as guarantees on work completed on your home.
Next, think about your target market.
Consider who may want to buy your home, such as a family or a professional couple, and gear your sale to that.
Ensure you highlight aspects that will be of interest to them, such as schools and colleges, transport links and entertainment venues, and prepare your marketing and promotion of your property accordingly.
It is obvious that a clean, well-presented home is preferred by most buyers, so take the time to do a spot of spring cleaning and DIY if necessary, but do not spend more money on this than you anticipate gaining.
Instead of buying new kitchen fittings, for example, consider replacing doors instead. A new lick of paint - particularly on front doors and the most popular rooms in the house - also helps. Make make sure you choose neutral colours and always try to appeal to the more conservative buyer.
Declutter and depersonalise your home as much as possible. Clutter can make a room look smaller and disorganised and buyers could wonder if you are hiding something. Remove any objects that a potential buyer may not be able to identify with.
Consider putting together a small pack of information for your prospective buyer.
This could include copies of guarantees of work completed, a sample utility bill, service histories for the boiler and even details about local schools or amenities - anything you would find useful as a buyer.
You can conduct the viewing yourself or you may choose to leave this to the estate agent. Any viewing should be geared to highlighting the positive aspects of the property and how it may appeal to the needs or aspirations of the buyer.
If you have pets or children, consider asking a neighbour or relative to take charge of them while the viewing takes place. Remember this is probably the biggest purchase the buyer is likely to make and being distracted when viewing could impact on your sale.
Decide which order to conduct the viewing, leaving the best room until last. Concentrate on what you think the buyer will be most interested in and do not provide too much in-depth information or irrelevant detail.
If you are selling, you may also be looking to buy yourself, so pick up tips on your own viewings and make sure you gain the honest opinion of your agent as to how best improve your chances of a sale.
If you receive an offer on your property, you will need to consider if the price is right and also what the buyer's personal circumstances may be.
While it is exciting finding a buyer, it is often the case that they may not be in a financial position to buy or may have an existing property to sell, which could slow down or even stop the sale.
Your estate agent should be able to help you here and advise - particularly if there are two competing buyers - which one may be more suitable for you. Sometimes it is not the highest price offered that is always the best for the seller.
Do not withdraw your property from the market until you feel totally confident that the sale will go through. However, in some cases, the buyer will demand this as part of their offer.
It can take weeks to get to exchange of contracts and so you will need to keep in close contact with your estate agent and solicitor to make sure you know of any developments as soon as possible - particularly in relation to your buyer's circumstances.
At the same time, of course, you may also be a buyer yourself and will need to know the likely timing of a sale.
Keep communication channels open. It can take time.
The opinions expressed are those of the author and are not held by the BBC unless specifically stated. The material is for general information only and does not constitute investment, tax, legal or other form of advice. You should not rely on this information to make (or refrain from making) any decisions. Links to external sites are for information only and do not constitute endorsement. Always obtain independent, professional advice for your own particular situation.
Related Internet Links
The BBC is not responsible for the content of external sites.