KeyPoint CTO on helping devices bridge the text input gap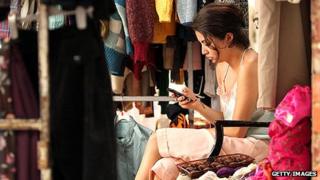 Each week we ask high-profile technology decision-makers three questions.
This week it is Sunil Motaparti, chief technology officer (CTO) of KeyPoint Technologies.
KeyPoint Technologies is a provider of text-based input technology for electronic devices such as smartphones, tablets and SatNav systems.
The company recently launched OpenAdaptxt, the world's first open source text input platform.
What's your biggest technology problem right now?
I personally think that the biggest problems facing the industry are around user experience, specifically a brewing problem around the text input areas.
This is one of the reasons I felt that I had to join KeyPoint and contribute to that.
I think over the last few years we've seen a tremendous proliferation of smartphone devices and users picking those up. At the same time there's new emerging categories like tablets and connected TVs coming on as well.
Beneath the surface I think there are problems lurking.
Right now users want to be mobile and on the go, be creative and productive all the time. To do that they need to be able to create content in a very free manner without postponing big writing and editing tasks till they're back at their PCs.
We're seeing a gap between what users want to do with their devices and what the devices allow them to do, specifically round text input. We call that the input gap.
It's something I think that's quite significant.
If we don't solve it, it's something that's going to hold back lots of different device types, and how sticky and useful they become to the end users.
I think the problem is only going to get more significant going forward as users have higher expectations.
What's the next big tech thing in your industry?
I would have to say it's open source.
I think that over the past couple of decades, ever since Linux put out the Linux kernel in the open source domain, the model has been getting better and better.
I think we already have a lot of significant projects that have come out of the open source domain.
Android is one, Firefox, and more in the enterprise space there have been things like [open source database] MySQL.
Other than what you've seen so far, it's going to be even more significant. And when you look at it, it's not really difficult to see why. There are a lot of significant benefits to it.
If we apply it to what we're doing with OpenAdaptxt I think the benefits are quite clear, there has been some competition in the input area, but it's mostly been in the proprietary space and a lot of the solutions aren't really scaling up to customer needs.
I think with open source there's a lot of opportunities for different players in the ecosystem to innovate on top of an open platform. I think it also helps keep costs low for everyone.
It also introduces us to newer things and specific markets.
For example, one of the things we're excited about with OpenAdaptxt is that we offer it for 51 languages, but we see that as only the starting point. There are many more we'd like to support, but there might not be a commercial argument for developing support for it. But open source means that interested individuals can come together to do something.
The revolution is going to get bigger I think.
What's the biggest technology mistake you've ever made - either at work or in your own life?
When we launched open OpenAdaptxt the response was very exciting, not just from users but different players in the consumer electronics space.
Looking at that I think its something we should have done maybe 18 months or so earlier. It's something we've been thinking about for a long time but it wasn't very clear how well open source would take off in the mobile space.
Since then there have been technologies like Android that have come in and done really well, that inspired us to take that step. I just wish we'd done it earlier.