National Savings pulls inflation-linked bonds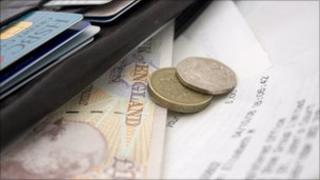 The index-linked bond - which gives savers protection against inflation - has been pulled from sale by National Savings and Investments (NS&I).
The product has been back on the market for four months and saw around 500,000 sales in that time.
It has proved to be one of the most popular savings products of recent years and had previously been withdrawn in July 2010.
Government rules state that NS&I cannot dominate the savings market.
As a result, the index-linked bonds were only ever likely to have been available for a temporary period.
Return
NS&I had been given the chance to bring the product back - albeit in less generous form than previously - because Chancellor George Osborne increased the net financing target for NS&I by £2bn in his March Budget.
To meet this target NS&I needs to achieve inflows from savers of some £14bn.
Since 12 May, savers had been able to invest between £100 and £15,000 tax free in a five-year bond with an interest rate of RPI plus 0.5%.
"The volume of sales over the past few months is such that our forecasts show we were at risk of exceeding the top end of the net financing range, so we needed to take action to reduce sales," said Jane Platt, NS&I chief executive.
The provider said its website and call centres stopped taking new sales at close of business on Tuesday. Postal applications received on Wednesday would be honoured, but all postal applications received after midnight on Wednesday/Thursday would be returned to the customer.
Fixed-interest savings certificates have also been withdrawn from sale by NS&I.
During the financial crisis, the 100% guarantee that savings would be secure at government-backed NS&I led to a "flight to safety" by some worried savers.
The government slowed this by effectively securing that no saver would lose any money if a bank or building society went bust.