Warning on 'excessive' boardroom pay by ABI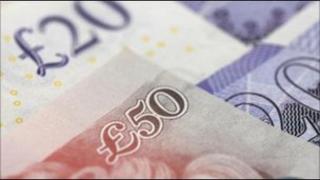 Excessive boardroom pay can damage a company's reputation and undermine its efficiency, according to one of the UK's most influential investor groups.
The Association of British Insurers (ABI) is particularly concerned about rewards for failure, it said in a report on Wednesday.
The ABI's members own more than 13% of investments in the London stock market.
ABI director general Otto Thoresen called for more transparency, saying pay packages had become "too complex".
There has been criticism from trade unions, politicians and private shareholders that the big institutional investors are not vocal enough on the issues of boardroom pay and performance.
Vince Cable, the Business Secretary, has launched a consultation on reporting requirements and how companies can give more clarity on the issues.
But the ABI said in its report that it recognised "renewed concern on executive pay... UK boardrooms are today being given the clearest indication yet on executive pay and effective performance".
While the ABI said its members should "support appropriate reward for exceptional performance", they should "strongly resist any payment for failure".
Excessive or undeserved remuneration "undermines the efficient operation of the company, adversely affects its reputation and is not aligned with shareholder interests," the ABI said.
Mr Thoresen told the BBC that ABI members, which include the biggest institutional investors in the City, were becoming more "actively involved" with boardrooms about pay and performance.
He also said that non-executive directors had "a key role to play".