Italy's banks face squeeze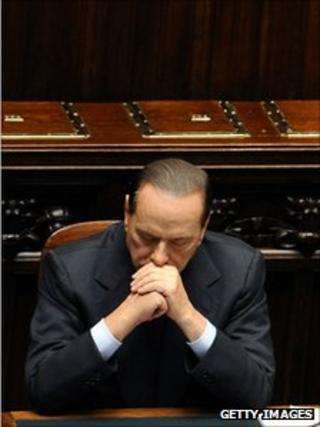 The downgrading by Moody's of Italy's credit rating could not have come at a worse time for the eurozone.
The crisis of confidence in the ability of eurozone countries with huge borrowings to repay all they owe has already deteriorated into a banking crisis - whose most serious manifestation to date has been talks to rescue the big Franco-Belgian bank Dexia.
Italy was already paying dangerously high interest rates - and Moody's downgrade is likely to push up the government's borrowing costs even more, unless the European Central Bank intervenes heavily in the market to invest many more billions of euros in Italian government bonds.
But perhaps more worrying is that Italy's huge banks are likely to find it harder and more expensive to borrow - because banks are perceived to be only as safe or as risky as the governments that stand behind them to bail them out in a crisis.
There are signs that - after the Dexia debacle - eurozone finance ministers recognise that it is a priority to strengthen European banks.
But as the British Chancellor George Osborne said, they haven't got long to come up with a compelling rescue package, to prevent the eurozone's financial strife causing a credit crunch and serious recession.