Fears of 'second Southern Cross'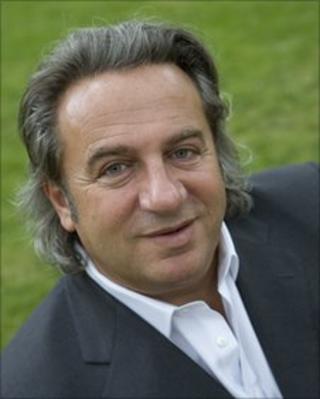 A landlord of 21 former Southern Cross homes says he hopes the transferral of homes to special purpose vehicles will not lead to a "second Southern Cross".
Prestbury Investment Holdings chief Nick Leslau said he feared what would happen if homes that were taken over by special vehicles ran out of funding.
The management of Prestbury's 21 homes has been taken over by charities Royal Mencap and the Methodist Homes.
Southern Cross ran into difficulties when it was unable to pay its rent.
It had previously sold most of its property freeholds to raise cash and then leased them back from landlords - a move which was later widely criticised.
It is in the process of transferring its 752 care homes to new operators before it winds down as a company.
Commercial property millionaire Mr Leslau told BBC Radio 4's Today programme: "Because a lot of these are special purpose vehicles that have taken over, I hope that we're not storing up for a second Southern Cross or 'son of' in due course.
"Where you have a special purpose vehicle that is set up to take over 50 homes, for the sake of argument, if the funding isn't available in those homes or if something external happens, then you could have the same problem again."
Private equity role
Mr Leslau also responded to Labour leader Ed Miliband's recent attack on private equity firms.
"Look at what a private equity firm did to the Southern Cross care homes. Stripping assets for a quick buck and treating tens of thousands of elderly people like commodities to be bought and sold," Mr Miliband told the Labour Party conference last week.
Mr Leslau said that Mr Miliband had been referring to Blackstone, the private equity company that used to own Southern Cross, but said it was the new management who were to blame for Southern Cross's demise.
"Blackstone I think have had a terrible rap out of all this, I think unfairly," he said.
"They did only one sale and leaseback which was to us - 21 units out of 500. The new management then went on and did 250 sale-and-leasebacks, in some cases uncovered on the rent, which was really an appalling management decision."
Commenting on private equity more generally, he said: "I think private equity has a role to play, an important role to play in making sure that we have proper operating companies. But that's not how we generate good economic growth."
Mr Leslau, whose property portfolio includes Thorpe Park, Madame Tussauds and St Katherine's Dock in London, added that from a commercial point of view, he liked dysfunctional markets.
"It's very hard in a bull market, when everyone's got a big chequebook, to do good deals. But when markets are confused is the time that you can steal in and do deals."
But from a social point of view, he said it was "very unpleasant" to have such a lack of clarity.