Google profits and revenue surge in the third quarter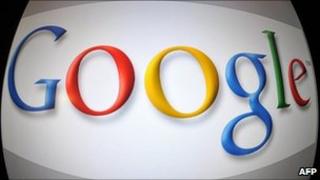 Internet giant Google has reported a large rise in profits in the three months to September.
The search engine said net income in the third quarter surged 26% to $2.73bn (£1.74bn), up from $2.17bn in the same period last year.
Earlier this year, Google launched Google+, a social network to take on Facebook.
"People are flocking into Google+ at an incredible rate," said Google head Larry Page.
The profits were well ahead of market expectations, and shares in the company rose 6% in trading after the market closed.
"The real interesting thing here is the expenses weren't as high as the Street was anticipating," said UBS analyst Brian Pitz. "This is the fourth quarter in a row the company has accelerated their revenue on top line."
Revenue rose 33% to $9.72bn - just shy of having a quarterly turnover of $10bn.
Mr Page, a co-founder of the company, replaced Eric Schmidt as CEO in April.
"We had a great quarter," he said. "Google+ is now open to everyone and we just passed the 40 million-user mark."
Facebook, around since 2004, has around 800 million users.
As well as generating money through advertising based on search, Google also makes the popular Android mobile phone operating system.