Q&A: Plans to simplify energy tariffs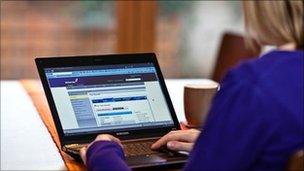 The energy regulator, Ofgem, has proposed some big changes to the way gas and electricity companies sell to customers.
Ofgem has previously suggested the market is run on the basis of "complex tariffs, poor supplier behaviour and a lack of transparency".
Now the government wants to follow these plans with new legislation to make bills simpler for consumers.
Its proposals include an element of compulsion, ensuring customers are put on the cheapest deal in the price plan that they choose.
Related Internet Links
The BBC is not responsible for the content of external sites.