RBS investment arm cancels Christmas parties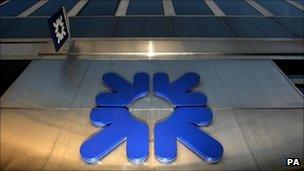 Royal Bank of Scotland is cutting back on perks for its investment bankers.
The division's chief financial officer, Chris Kyle, has sent an internal memo telling staff the firm will not subsidise Christmas parties and other end-of-year entertainment.
In addition, it says no-one will be given new Blackberry phones, headsets or other telecoms equipment.
The RBS unit is also refusing to pay for any new magazine or newspaper subscriptions.
People working late have been told the bank will not pay for taxis to take them home until 10pm, an hour later than had previously been the case.
Staff are also reminded that all travel lasting less than four hours must be in economy class, without exception.
Cutbacks are also being made within the business.
There is an effort to cut spending on financial data feeds including the cancellation of all real-time services for workers in the investment bank's legal and compliance offices.
Managers are told they cannot spend money on brochures or video presentations for internal use, and all spending on consultants must be approved.
"As we head into the last quarter, there is a current need to further tighten and minimise the rate of spend on non-staff costs," Mr Kyle wrote in the email.
RBS is 83% owned by the UK taxpayer after it was bailed out by the government in 2008.
In recent weeks there has been speculation the state may need to put further money into the business if the EU agrees on a wider bank recapitalisation plan to solve the eurozone debt crisis.
RBS insists it is well capitalised. It issued a statement last week saying any analysis of the impact of a revised stress test is "nothing more than speculation".
Related Internet Links
The BBC is not responsible for the content of external sites.