IBM names Rometty its first female chief executive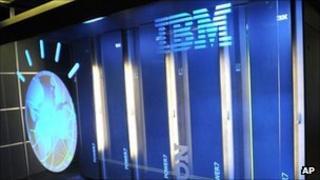 Technology giant IBM has appointed its first ever female chief executive.
Virginia Rometty, currently a senior vice president, will take over from the current chief executive, Sam Palmisano, in January.
Mr Palmisano, who took the top job in 2002, will step aside whilst remaining chairman of IBM.
Both executives helped steer the company from mainly selling personal computers to selling software and services.
Ms Rometty, 54, is also widely known as Ginni.
"Given Ginni's experience running the largest portion of the business by revenue, she was a logical choice," said Macquarie Securities analyst Brad Zelnick.
She joins a relatively small circle of top female chief executives, including Pepsi's Indra Nooyi, Xerox's Ursula Burns, Kraft Foods' Irene Rosenfeld and DuPont's Ellen Kullman.
Hewlett-Packard - a longtime rival to IBM - recently appointed Meg Whitman as its boss.