Everything Everywhere gets smartphone boost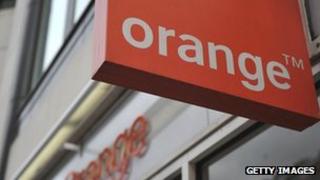 Everything Everywhere, which runs the T-Mobile and Orange brands in the UK, has said that 65% of its contract customers are now using smartphones.
It said its user base was stabilising, after losing 227,000 pay-as-you-go customers but gaining 185,000 contract users in the three months to September.
It said 85% of these new contract customers were choosing smartphones.
It blamed new Ofcom regulations which cap charges between providers for a 1.9% fall in revenues to £1.55bn.
Without the cuts the firm said underlying revenues grew by 3.8%.
Ofcom introduced price capping regulations on mobile termination rates in April 2011.
Mobile termination rates are charged when a call is finished on a different network to the one the call was made from.
Everything Everywhere is Britain's largest mobile phone company with over 700 retail stores and 27 million customers in the UK.
It was formed as a joint venture between Germany's T-Mobile and France's Orange in 2010.