SAP profits boosted by Oracle court case money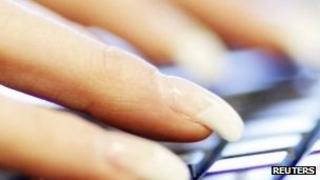 German business software maker SAP has seen third-quarter net profits surge to 1.3bn euros (£1.1bn; $1.7bn).
This was boosted by 723m euros added to the balance sheet from money SAP had set aside to cover its legal dispute with rival Oracle Corp.
The software giant hopes to settle the case it lost against Oracle for less than the $1.3bn originally awarded.
SAP reported a 23% rise in operating profit to 1.1bn euros, beating analysts' forecasts of 1bn euros.
Last year, US rival Oracle was awarded $1.3bn (£820m) in damages by a jury over the alleged theft of documents downloaded by a SAP subsidiary, TomorrowNow.
However a judge in San Francisco threw out that verdict last month. Judge Phyllis Hamilton said this amount "was contrary to the weight of the evidence and was grossly excessive".
She said Oracle should accept only $272m or else seek a retrial.