Small firms look beyond banks for loans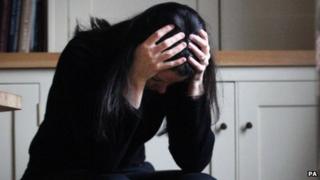 It has long been said that small businesses are the life blood of any economy.
But in spite of this, anyone trying to start a new business knows full well that the current lending environment is very bleak.
Even existing business are met with tight lending conditions when trying to secure loans or overdrafts - in spite of the government's efforts to help.
Project Merlin is one of the government's magic wands designed to make banks lend more and thus ease firms' cash flow problems.
The project is on track to deliver a promised £76bn during the year to March 2012.
Yet critics still insist the banks are failing to lend enough.
"Lending targets miss the bigger picture," insists Andrew Cave.
"Businesses that want to grow are being refused and this is strangling growth."
High risk?
Tails Originals, a small startup that makes ready-mixed cocktails, is among the many firms that struggle.
Although the Birmingham-based firm sells to big department stores and is in talks about supplying a major airline, it has nevertheless found it difficult to raise finance during recent months, chief executive Nick Wall says.
"We knew we had a good product, but when we approached our banks they didn't want to know," he recalls.
"They said it was a high risk area and they couldn't help us."
All that changed with an appearance on BBC Breakfast television, however.
"We've been inundated with offers of finance," Mr Wall says. "Everything from small investors looking to invest a couple of thousand with us to bigger players in the export market who want to get involved.
"Our banks have even been in touch to say they should revisit our initial application."
If nothing else, then what all these offers prove is that the UK is very much open for business and that many alternative sources of finance and funding exist.
Peer to peer lending
Toni Miszewski runs a small engineering business in Exeter. Antech has been providing skilled engineering products to the oil industry for 20 years. Up until the start of 2009, they had no problem securing finance but then things changed.
"We needed money up front for a project in Colorado," Mr Miszewski says.
"It was to provide specialist drilling in a specific oil field out there, but when we went to our banks they didn't want to know. They said they couldn't help. That's when we found out about Funding Circle."
Funding Circle is one of many peer to peer lenders available to small businesses. The idea is that would-be investors bid for the opportunity to buy into a business.
Those who win in the bidding will see a return on their investment of around 9%. Tony says it was perfect for them.
"We've got around 600 small investors now through Funding Circle," says Mr Miszewski.
"The smallest investor has lent us £40 and the biggest amount is £1200. It's really worked well for us and allowed us to move forward with the business."
Personal asset lending
Peer to peer lending is generally set aside for companies that have been registered for two to three years, so it is not the way forward for a startup.
But there are other opportunities out there.
Terry Voce is the owner of a small food wholesale delivery business in Chester.
When A and T Food Services started in April, Mr Voce realised he needed more working capital in order to get the business off the ground.
"As a new startup it was hard to get wholesalers to give us credit," he says.
"We knew we needed more working capital to buy products to sell on to our customers, but the banks just couldn't help."
So Mr Voce contacted Borro, a company that deals in personal asset lending.
"I was able to get a loan from them using some of my own personal assets in order to ease our cash flow problems," he says.
"I put up jewellery against a loan of £12,000, which will tide us over until the business gets established.
"If I hadn't been able to get this facility the business would have folded before it had had a chance to get going."
Bypassing the banks?
Other alternative forms of lending such as invoice factoring or private equity investing all exist to help small businesses, but many small and medium business owners feel more needs to be done by the government to help.
Chancellor George Osbourne will use his Autumn Statement to flesh out details of so called "credit easing", the next stage of the coalition government's plan to get banks lending.
But with credit conditions so tight, alternative funding could soon become the norm rather than the exception, bypassing the need for banks all together.