Consumers left at risk of scams, MPs say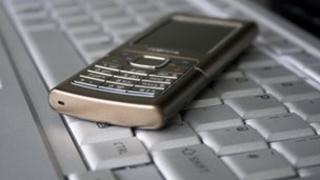 The UK consumer protection system has failed to keep pace with the digital revolution, leaving people at risk of scams, a report by MPs has said.
Rogue traders base themselves in an area where policing by the authorities is slight, but then rip people off across the country.
Online shoppers have been left at risk of email scams and fraud, the Commons Public Accounts Committee said.
Consumers lose a total of £6.6bn each year owing to rogue trading.
At least £4.8bn of this is the result of mass market scams such as bogus lotteries, as well as counterfeiting and unscrupulous traders.
Patchwork
The committee's report echoes the conclusions of the National Audit Office in June by describing the consumer protection system as "fragmented".
Local authorities spent £213m on consumer law enforcement, and central government spent £34m in 2009-10, the report found.
However, with trading standards departments ranging from a staff of two to 80, there was not a uniform level of help and assistance for consumers across the country.
"There are enforcement deserts where local authorities do not spend enough money to provide an acceptable level of protection to consumers," the report said.
Rogue traders took advantage of this by setting up in one of these "enforcement deserts". Yet, the advance of technology meant that these traders could find their victims nationwide.
The committee said that the protection system had failed to keep pace with online traders, or those who travelled long distances to trick people out of their money at home.
"When the enforcement system was first established, trading was more localised and consumers tended to lose money through singular instances of malpractice, for example, by being overcharged or sold a short measure," the report said.
"Now, the increase in the number of companies who operate nationally and the trend towards online shopping have caused problems which are more likely to affect consumers on a regional or national level."
Fighting scams
The committee report said that there were no clear arrangements for who should take on the task of large, expensive cross-border cases.
The conclusions are published as the Department for Business draws up a plan for restructuring consumer protection, including the abolition of the Consumer Focus watchdog and scaling back the work of the regulator - the Office of Fair Trading.
"The department must ensure that these changes do not allow new sophisticated scams to emerge and persist without challenge," said Margaret Hodge, who chairs the committee.
"Doorstep selling of substandard or non-existent services is a massive issue for consumers, particularly those who are vulnerable. The department has too little information on what the cost of protecting consumers is or how successful current interventions are."
Trading standards officers said they were working on a budget "knife-edge".
"An effective trading standards service strangulated by excessive belt tightening is a frightening prospect that will work against economic recovery as criminals eat away at honest businesses and devastate consumers' lives," said Ron Gainsford, chief executive of the Trading Standards Institute.
"Trading standards cannot be expected to fight rogues at a cross-border level without adequate support."
A spokesman for the Department for Business said: "Our main priority is to ensure that local authorities use their resources effectively to target those bigger scams that affect consumers on a wider scale.
"Trading standards have made significant improvements to reduce malpractice but we will work with them to provide more effective national leadership."