China eyes UK infrastructure investment to boost growth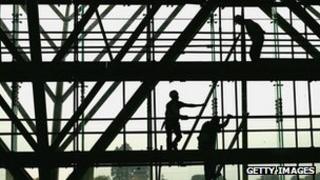 China Investment Corporation (CIC), is keen to invest in infrastructure development in the UK and other developed countries.
Lou Jiwei, the head of CIC, wrote in the Financial Times that the fund was looking to participate in public-private-partnerships in the UK.
The British government has been seeking to upgrade infrastructure in a bid to boost growth.
CIC is China's main sovereign wealth fund.
"CIC believes that such an investment, guided by commercial principles, offers the chance of a "win-win" solution for all," Mr Lou said.
Boosting demand
There have been concerns about a global slowdown in the wake of the ongoing debt crisis in Europe and a low growth rate in the US as it struggles with a stubbornly high rate of unemployment.
Mr Lou said that as these issues continued to hamper growth, developed economies needed to increase their spending on infrastructure in order to boost demand.
He added that authorities needed to attract investment in the sector by reducing taxes and offering bank loans at discounted rates.
"These measures will generate demand for equipment manufacturing, put more people on the payroll and cut back on unemployment benefit spending," Mr Lou said.
Changing role
In October, British Prime Minister David Cameron had promised an "all-out mission" to kick-start infrastructure projects.
Mr Lou called upon the British government to encourage public-private partnership in a bid to achieve development in the sector, saying such collaboration will help reduce risks.
He added that China was willing to work with local firms and businesses to ensure the best results.
"Local knowledge is essential. Foreign investors without the expertise cannot lead a project," he said.
However, Mr Lou said that Beijing was keen to play a bigger role than it had previously done.
"Infrastructure projects normally involve an investor, developer, operator and contractor," he said.
"Chinese involvement has traditionally been in the fourth. Now we also see a need to get involved in the other three," he added.