RIM will swallow Playbook charge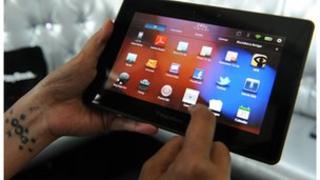 Research In Motion (RIM) will account for extra costs of $360m (£229m; 266m euros) in its third quarter after poor sales of its Playbook tablet computers.
RIM shares have fallen around 65% this year as Apple's iPhone and Google's Android devices dominate the smartphone market.
RIM introduced the tablet in April, 12 months after the launch of Apple's first iPad tablet computer.
The firm slashed Playbook prices last month in a bid to boost sales.