Deutsche Bank says boss sent 'suspicious item' in post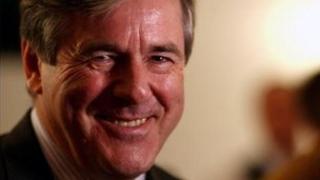 German police are investigating a suspicious item addressed to Deutsche Bank chief executive, Josef Ackermann, at the bank's Frankfurt headquarters.
"There was a piece of mail that arrived at Deutsche Bank that was noticed," said a German police spokesperson.
US officials were reported as saying the package contained explosives and shrapnel.
Deutsche Bank has confirmed receiving a suspicious item and passing it on to police.
"We confirm that a suspicious envelope has been sent to Deutsche Bank," said a bank spokesperson.
The New York Police Department has increased security around Deutsche Bank's US offices in New York.