Pension scheme closures continue, says NAPF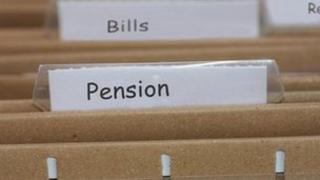 More final-salary pension schemes have been shut to existing staff in the private sector during 2011, a report says.
Some 23% of pension schemes are shut to future contributions from existing savers and to new staff, the National Association of Pension Funds said.
This compares with just 3% in 2008, and 17% in 2010.
The group estimated that 250,000 workers have moved out of final-salary schemes in the past three years.
'Watered-down'
The shift from final-salary schemes to defined contribution schemes, which shifts much of the risk onto the employee, has been one of the key trends in the pensions landscape over the past two decades.
The NAPF's annual report, based on surveys of members from July and August, found that only 19% of final-salary pension schemes in the private sector were open to new employees.
Some 88% of final-salary schemes were open to new members at the start of the last decade.
"The private sector is seeing a seismic shift in its pensions, and more change is certain. Final-salary deals are coming off the table and are either being watered-down or replaced altogether," said Joanne Segars, NAPF's chief executive.
"Demographic and financial pressures mean businesses are struggling to afford these pensions."
Increased life expectancy was one of the key factors in companies' decisions to close final-salary schemes, she told the BBC.
However, the state of the economy was likely to be the key feature in determining the future direction of pension provisions, she added.
Contributions 'stable'
Ms Segars called on the government to make regulatory changes that made it easier for companies to shift their pension offer to a career average scheme, similar to some of the proposals for changes to public sector pensions.
However, she predicted that within a few years, pensions in the private sector would be primarily based on a defined contribution model.
In defined contribution schemes, employees and employers have to make choices about the proportion of salary that goes into their pension pot.
The NAPF's report suggested that despite the squeeze on household and business budgets, total contributions have remained stable at about 12% of salary over the last five years.