SSE offers mis-selling compensation to customers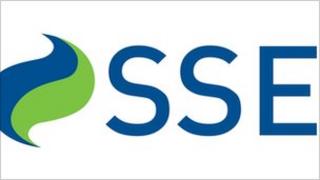 Up to 400,000 customers of the SSE energy firm are being offered compensation if they were duped by its doorstep salesmen into switching to the company.
SSE, one of the big six suppliers, has put aside £5m for the likely bill.
In May, its agents were found guilty at Guildford Crown Court of using misleading sales tactics, and SSE subsequently stopped doorstep selling.
The offer applies to anyone mis-sold an SSE contract after October 2009.
"Under the guarantee, any customer who shows that they switched their energy supply to SSE after being given inaccurate information or being misled will have any resulting financial loss made good," SSE said.
"The guarantee will apply to any household energy sale made by SSE since October 2009, when Ofgem placed new obligations on energy suppliers to make sure sales activities are conducted in a fair and professional manner," SSE added.
Forthcoming appeal
The move by SSE was welcomed by the government's official consumer watchdog, Consumer Focus.
"It is only fair that the firm holds its hands up on any bad selling practices that have happened and refunds customers that have lost out as a result," said Audrey Gallacher at Consumer Focus.
"This step should help people to claim back any money they lost without having to go through the Energy Ombudsman, which they would have to do otherwise."
SSE is still planning to appeal against May's guilty verdict on two counts of unfair trading practices, with the appeal hearing expected to be heard next February.
Despite protesting its innocence, SSE agreed in July to stop using its 900-strong sales force to cold-call people at home and sell them a gas or electricity supply contract.
Its move was copied by British Gas.
"Today's announcement does not alter Ofgem's continuing investigation into whether SSE is, or was involved in mis-selling on the doorstep and with telephone sales," said a spokesman for the energy regulator Ofgem.
Getting in contact
SSE's compensation programme will start in January, with letters being sent to all customers who signed up on the doorstep from October 2009.
These will alert them to get in contact if they think they have suffered any loss by being persuaded to move to a contract that was more expensive than their former deal.
A telephone help-line will also come into operation in January.
"We believe that most of our energy sales have been conducted in a fair and professional manner and that customers of SSE benefit from our commitment to consistently competitive prices over the medium term and sector-leading service," said Alistair Phillips-Davies, Generation and Supply Director of SSE.
"At the same time, good service starts with the sales process and if customers have actually suffered a loss as a result of that process, we will acknowledge that and make good that loss."