Chinese scientist Huang Kexue jailed for trade theft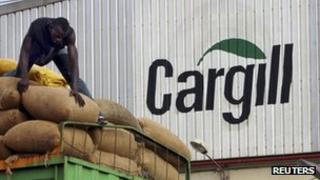 A Chinese scientist who admitted to stealing trade secrets from two US firms has been sentenced to more than seven years in prison.
Huang Kexue admitted in October that he stole secrets on a pesticide and a new food product and sent them to China and Germany.
Huang previously faced a maximum of 25 years in prison.
The case is the latest in a series of similar allegations about trade secrets being handed to Chinese companies.
Huang was born in China but holds permanent resident status in the US.
He has pleaded guilty to stealing secrets from Dow AgroSciences, where he worked from 2003 to 2008, and Cargill Inc.
According to court papers, Cargill estimated the value of the information stolen at $12m (£7.7m), while Dow gave no specific figure, beyond saying it amounted to millions of dollars.
Insider status
In his plea, Huang admitted giving the information to a Chinese university, as well as the National Natural Science Foundation of China and the 863 Program, a Chinese government initiative to develop and acquire high-level technologies.
"Huang used his insider status at two of America's largest agricultural companies to steal valuable trade secrets for use in his native China," said Lanny Breur, assistant attorney general for the US Department of Justice.
The sentence came on the same day that the Wall Street Journal reported Chinese hackers had stolen information from the US Chamber of Commerce, focusing on the group's Asian policy team.
There have been growing concerns in the US that corporate trade secrets are being stolen and handed over to competitors in China.
Earlier in 2011, a Chinese engineer was found guilty of stealing secrets from Ford Motors to try and get a job with Chinese car manufacturers.
In 2010 another couple was charged with trying to sell secrets about General Motors' hybrid vehicles to China's Chery Automobile Company.
Business have repeatedly raised concerns about these issues, saying that not only do such moves hand sensitive information to competitors, they also given them an unfair advantage by saving them millions of dollars in research and development costs.