Tax deadline: That time of the year again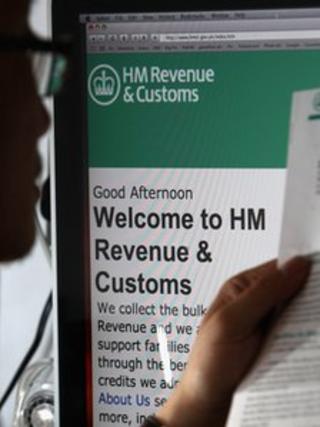 It is that time of year once more when the final deadline for filing self-assessment tax returns, and also paying any tax liability, is upon us.
The crucial date is 31 January and there are very good reasons why you should not ignore it.
The fines for late filing are higher than before, and you cannot avoid them by arguing that you had no tax to pay.
That excuse is no longer valid and HM Revenue & Customs (HMRC) has become fed up with a hard core of taxpayers who persistently fail to pay on time.
To add to the long-standing fixed penalty of £100 for late filing, fines of £10 a day kick in after three months, up to a maximum of £900.
A further £300 can be levied after 6 months and another £300 after 12 months, adding up to a potential £1,600 in fines.
Not so new
This is the fourth year when we have had the new filing deadlines.
Many people have now become fully familiar with them, but for others, the system is still opaque.
Hence it is worth re-emphasising what the requirements are and how the self-assessment deadlines are twin-track, ie there is one set of deadlines for the tax return and another for the tax payments.
The tax return
There are two separate deadlines for the tax return: one for the paper return and the other for electronic filing.
For paper filing for the tax year ended 5 April 2011, the deadline was 31 October 2011. This is the fourth year that 31 October has been the deadline.
If you have missed that paper filing deadline, then you can now only file electronically and you must do it by 31 January.
The first reason for introducing it was that, with paper filing, HMRC had to deploy its employees to input the tax return information into their computer systems.
During a time of head-count reductions in the organisation, this was a burden which they wished to see reduced.
The second was that HMRC wished to receive clean data, as tax information inputted by staff from the paper returns was more susceptible to human error.
Getting online
You can only start the process by having a Pin code.
If you have filed online in previous years, you will already have a Pin, so if you have kept it, you can get started straight away.
If you are new to self-assessment or have not kept your Pin, you will need to go to the HMRC website and register.
The location for this is under the smiling picture of Moira Stuart, as it was last year.
It is a fairly straightforward process, but you need to be aware that the Pin code will be sent to you by post.
HMRC advises that you should allow seven days for this to arrive.
The electronic tax return
Turning now to the tax return preparation itself, the whole process is actually quite similar to that of completing the paper return.
First off, set aside some time to devote to the return.
There is nothing worse than starting and then being disturbed and having to go and do something else.
Before you start working on your tax return, have all your usual source material at the ready.
These will include:
Your P60 form - you must enter the precise figure for your income and not just a rounded approximation or "ball park" figure.
Specific details of self-employment income, together with receipts and invoices for items you consider deductible from this income.
Details of any freelance income which is in addition to your employment income.
All bank and building society interest details.
Details of any dividends.
Paying the tax
You will need to pay any tax you owe.
Under the twin-track deadlines I mentioned earlier, the 31 January is also a payment deadline.
If the tax due is below £3,000 (previously £2,000), then HMRC will take payment for the tax owed, month by month, from your income during the next tax year 2012-13.
It will do this by adjusting your PAYE coding.
But this will only happen where you submitted your tax return before the end of December.
If you have been within self-assessment for a number of years and usually owe tax of more than £3,000, then you are likely to be within the payments regime.
This means that you will make a payment on account within the tax year on 31 January.
So for the tax year 2010-11, a payment on account was required on 31 January 2011.
A second payment on account was then required on 31 July 2011.
And the final amount is payable on 31 January 2012, together with the payment on account for the current tax year 2011-12.
Ways to pay
It is worth noting that there are many ways to pay tax these days.
It is not purely a matter of sending in a cheque.
You can pay by direct debit, you can set up a budget account to accumulate the amount, over the year, for the sum you need to pay, and you can also pay by credit card.
Paying by credit card incurs a 1.4% fee, increased from 1.25% last year, and American Express and Diners Club are not accepted.
Interest and penalties
As the tax return and the tax payment follow their own requirements, then so too does the late penalties regime.
A late tax return penalty is £100. This is issued automatically by the HMRC computer.
You also need to note that the penalties for tax returns filed late after 1 November 2011 for paper returns, and after 1 February 2012 for internet filing, are different and far more expensive than before.
If you fail to file within the deadline the following penalties apply:
Three months late: You will start clocking up automatic £10 per day penalties, for 90 days to a maximum of £900. This is on top of the £100 penalty.
Six months late: £300 or 5% of the tax liability whichever is higher. This is in addition to the penalties above.
Twelve months late: £300 or up to 100% of the tax due. Again this is in addition to the amounts above.
Previously under the self-assessment rules, you could avoid the penalty charge for a late-filed tax return if all the tax payable had been settled.
Under the new regime, that makes no difference and the penalties remain payable.
As you can see, the new regime is quite expensive if you are a late filer.
The tax payment
A penalty for the late payment of the tax itself will apply from 28 February and the penalty is 5% of the tax unpaid.
However, interest will be payable on non-payments or under payments of tax from 1 February and also payable on the penalty itself.
There will be another 5% penalty for the outstanding tax, six months after the filing deadline.
This will be followed by another 5% penalty for payments which are twelve months late.
As with the tax return, these amounts are cumulative and each penalty is subject to interest.
Excuses, excuses
If, for any reason, you are unable to file your tax return on line by the 31 January, then you may still have the chance to offer a reasonable excuse and have HMRC extinguish the £100 penalty.
There is a dedicated form on the HMRC website which enables you to put forward your reasonable excuse.
If you received the paper tax return, but have not got around to sending it in - and you have not contacted the banks, building societies and others who need to provide you with information you need - you should press on now and register for online filing, as mentioned above.
Even if you are late filing and do incur the £100 penalty, you must work towards getting your tax return in as soon as possible.
Otherwise HMRC will pursue you for it and you could end up paying much higher penalties in the long term.
Can't afford to pay?
If you are under self-assessment, and think you may not be able to pay your tax liability, then you should take note that help is at hand.
At the end of 2008, HMRC set up the Business Payment Support Service.
The service is available to both businesses and individuals and the details are available from the HMRC website.
One telephone call to the support service should allow you to defer paying your tax liability on the due date.
However, you need to be considered viable.
That is, you are not likely to become insolvent and HMRC can be confident that they will receive their tax in due course.
While the government seems less keen to allow this support to be used, as it is not positioned prominently on the HMRC website any longer, it is still available.
However, if you took advantage of this last year, HMRC will not look upon your request again this year particularly favourably.
By having your tax payments deferred by the Payment Support Service you will escape the imposition of the 5% tax penalty surcharge.
But in order for you to take advantage of this help, your tax return needs to be filed.
The opinions expressed are those of the author and are not held by the BBC unless specifically stated. The material is for general information only and does not constitute investment, tax, legal or other form of advice. You should not rely on this information to make (or refrain from making) any decisions. Links to external sites are for information only and do not constitute endorsement. Always obtain independent, professional advice for your own particular situation.