RBS sells aircraft leasing unit to Sumitomo for $7.3bn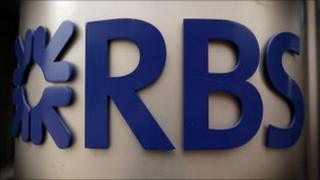 Royal Bank of Scotland (RBS) has agreed to sell its aircraft leasing division to Japan's Sumitomo Mitsui Financial Group for $7.3bn (£4.7bn).
The sale represents the biggest single disposal of assets by RBS since it was rescued by the UK taxpayer in 2008.
The bank had been in talks with a number of buyers for months.
RBS Aviation Capital, which has assets of $7.2bn, is one of the world's largest specialists in leasing and financing aircraft.
Emerging growth
"Reaching agreement on a deal of this scale in such a volatile market is a significant success for our non-core division," said RBS finance director Bruce Van Saun.
"This transaction further evidences our progress in reducing our non-core portfolio and returning the group to a position of strength."
Sumitomo said it expected demand for commercial aircraft to continue "to grow steadily" on the back of increasing passenger numbers in emerging markets.
"The acquisition of RBS's aircraft leasing unit, the fourth largest in the world in terms of book value, will enable [Sumitomo] to further expand and develop the business in Asia and other emerging markets," the company said in a statement.
RBS's aviation division was founded 10 years ago, when the bank acquired International Aviation Management Group, formerly Lombard Aviation Capital.
It was rebranded with the RBS name in 2003 and has its headquarters in Dublin.