Slip road ahead: Merging data to give better answers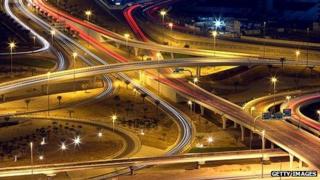 Each week we ask a high-profile technology decision-maker three questions.
Wayne Gilbert is chief technology officer (CTO) of Masternaut. The company develops software that the fleet, retail, service, public sector, transport and logistics industries use to track and manage vehicle fleets and their mobile workforce.
Masternaut is the only telematics company that operates across Europe, with 550+ employees and over 10,000 customers spanning 32 countries. The company was founded in 1996.
What's your biggest technology problem right now?
I think it's merging data to get the best value from it.
We live in a world where there are many sources of information that are valuable to us and our customers.
Merging those to provide added value in the sense of taking data sets and making them more is a real challenge.
It comes from so many different sources now - there's things like map information, weather, details of the assets we manage, mostly fleets, and that's a big issue to us.
What's the next big tech thing in your industry?
It's what we've come to call end to end, machine to machine communication.
Masternaut's the biggest in Europe in fleet management, so the assets we manage are fleets of vehicles, whether they're cars, commercial vehicles or trucks.
That information is generally provided in the context of human information about how a vehicle's being used, or how it's behaving.
I think that as we move forward there will be more information which is fully automated, in the sense that the data will come from the vehicle. It will be subject to processes, other machines or systems which provide that added layer that I would previously have called fusion data.
There's going to be very rich data sets available, and managing that is a major challenge.
What's the biggest technology mistake you've ever made - either at work or in your own life?
When I was a very young engineer I was designing the hardware which managed the infrastructure in large computers. I used a design that relied on a component failing.
If the voltage on this particular component exceeded a certain limit the component would break. It seemed like a great idea at the time.
But as technology progressed the components got better.
One of the guys in purchasing decided he could use a higher voltage-rated part which cost less money.
When the failure actually occurred, the device didn't fail, and exposed the very expensive mainframe computer to a rather more stressful situation than what it was designed for.
I remember as a very young engineer being extremely embarrassed about not having anticipated this particular failure. It lives with me even now, even thought it was a long time ago.