Facebook unveils 60 apps under latest expansion plan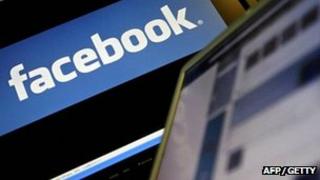 Facebook is adding a series of new applications to let users share such things as photos, travel or fashion.
The online social network firm unveiled more than 60 new apps that users can share on their Facebook profiles, known as their Timeline.
Users can already share the music they are listening to or news articles they are reading.
But this latest development expands the number of apps significantly.
Tech watchers have described the activity as "frictionless sharing". Once users sign up for the apps, they will automatically share your activity through Facebook.
The company, tipped for a $100bn initial public offering, is looking for new ways to get people to spend more time on the site - which will attract more advertising.
The latest apps include Ticketmaster, movie review site Rotten Tomatoes, and Foodspotting. But developers are expected to create many more apps.
"We think that thousands of applications will be built on this platform in the coming weeks and months," said Carl Sjogreen, Facebook director of platform products, at the launch of the apps in San Francisco.
Timeline is a feature that Facebook says can turn users' personal profiles into virtual scrapbooks.
It can over the years catalogue aspects of the user's life and preferences, from travel to favourite books.
There will be security settings available so that users can limit who will be able to follow their activities.