PPI payouts hit monthly record, FSA says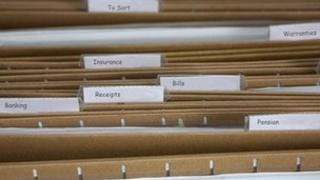 Some £379m was paid in compensation in November to people who were mis-sold payment protection insurance (PPI) - the highest total of any month.
This was an increase from the £268m paid out in October, the Financial Services Authority (FSA) said.
PPI was supposed to repay people's loans if their income dropped because they fell ill or lost their jobs, but thousands were mis-sold the policies.
The figures are supplied to the FSA by 16 unnamed firms.
These firms accounted for 92% of all PPI cases in the first six months of 2011.
After losing a High Court test case in April, banks were told to deal with 200,000 complaints which they had put on hold pending the hearing's outcome.
Redress paid to customers has climbed dramatically since the conclusion of the judicial review.
Earlier in January, the Financial Ombudsman Service (FOS) said there had been a renewed surge in PPI complaints in the final three months of 2011.
The FOS received 55,907 complaints in the final quarter of the year, up by 10% from the previous three months.