Junglee.com: Amazon launches India shopping site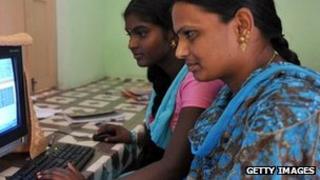 Online retail giant Amazon has entered the Indian market with the launch of a shopping website branded junglee.com.
The website will offer more than 12 million products and more than 14,000 Indian and global brands, Amazon said in a statement.
India has more than 100 million internet users and online shopping has been growing rapidly.
Experts say the country could become one of the top 10 e-commerce hubs in the world by 2015.
"We are excited to give customers in India a single online starting point where they can shop a wide selection of products sold by local and global retailers, and make informed purchasing decisions," Amazon.com vice-president Amit Agarwal said.
"We're relentlessly focused on constantly improving the customer experience and growing selection every day, making it convenient for customers to find anything online."
The selection on Junglee includes more than nine million books and three million other products.
It offers mobile phones, cameras, toys and games, baby products, music and movies, clothing and jewellery and the top-selling Kindle e-book reader.
Junglee's biggest competition in India will be Flipkart.
Founded by two former Amazon employees in 2007, the website sells books, mobile phones, appliances, music and movies.
Flipkart says it sells 10 products a minute and targets $1 billion in revenue by 2015.