Swiss probe interbank interest rates 'collusion'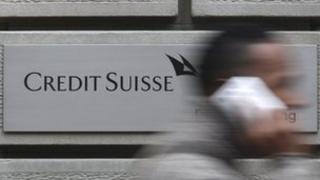 Swiss authorities have launched a probe into 12 US, European and Japanese banks over claims they have been fixing their interbank lending rates.
Swiss competition commission COMCO said it had information about potential unlawful agreements.
The allegations centre on Libor and Tibor - the rates at which banks lend to each other.
COMCO said: "Specifically, collusion between derivative traders might have influenced the rates."
The rates are used as benchmarks for financial products such as mortgages.
Small changes in the rate can have large impacts on the amounts of interest that can be charged.
In a statement, COMCO said: "Derivative traders working for a number of financial institutions might have manipulated these submissions by co-ordinating their behaviour, thereby influencing these reference rates in their favour."
COMCO is currently investigating the following banks: UBS, Credit Suisse, Bank of Tokyo-Mitsubishi, Citigroup, Deutsche Bank, HSBC, JP Morgan Chase, Mizuho Financial Group, Rabobank, Royal Bank of Scotland, Societe Generale and Sumitomo Mitsui Banking Corporation.
A spokesman for UBS said: "We are taking these investigations very seriously and are fully co-operating with the authorities."
RBS and HSBC declined to comment.