German unemployment rate holds steady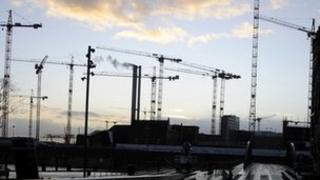 Germany's unemployment rate held steady at low levels in February, the Federal Labour Agency has said.
The seasonally-adjusted jobless rate remained at 6.8%, while the number of people out of work was also unchanged at 2.866 million.
January's rate was revised up to 6.8% from an initial estimate of 6.7%.
"The labour market remains robust, despite the current economic weakness," said Frank-Juergen Weise, head of the Federal Labour Agency.
Recent data showed the German economy shrank by 0.2% in the fourth quarter of 2011, although it grew by 3% in the full year.
On an unadjusted basis, the unemployment rate edged up to 7.4% in February from 7.3% in January.
This measure shows the unemployment total as a proportion of the population, but tends to rise in the winter as sectors such as construction slow down and lay off workers in the cold weather.
"Employment is rising strongly. And unemployment hardly changed at all, despite the unusually cold weather since mid-January. Demand for labour remains high," said Mr Weise.