Websites and apps: Homebuying help on smartphones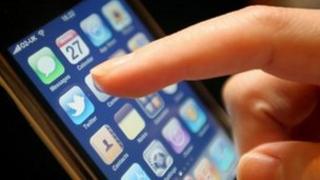 Looking for a new home can be a traumatic and frustrating business. Along with divorce and the death of a loved one, it ranks as one of the three most stressful events we could experience.
Dealing with estate agents, solicitors, mortgage brokers and removal companies is frustrating. According to the current UK average, people move once every seven years, so the frustration comes around frequently.
Help is at hand from the internet, with apps, shortcuts and software to make the search for a perfect home a little easier. Sadly nothing yet does the actual legwork, but if you want technology to lend a hand then there are tools that should be on every house-hunters smartphone.
A selection of these tools are listed here, but there are many others available too.
Buying a home
When you start your search for a new home to rent or buy then the two biggest websites are Rightmove and Zoopla. You can set up alerts for new properties or you could use the innovative Adzuna.co.uk website where you will find almost every listing regardless of where it is listed.
Unmodernised.com holds details of homes needing work and websites such as PropertySnake.co.uk list homes that have reduced their asking price.
Slightly more complicated is PropertyBee, which tracks a listing on a site like Rightmove. It shows when the property first came onto the market, if it has been reduced in price, or if it has been under offer but the sale has fallen through.
Anyone looking for an architectural masterpiece may look at the Pevsner's Architectural Glossary app, which gives a guide to would-be custodians of national heritage sites as well as a helpful guide for anyone interested in old buildings.
An app like OS MapFinder is invaluable for checking the proximity of local footpaths, for finding local features and helping you get to know the area.
If you want help finding the area you can commute from, then for Londoners the handy CommuteFrom.com website will show you.
Standing outside the house of your dreams armed with your smartphone, Londoners may want to know which way the nearest tube station is.
Checking the area
When you have found a suitable home, there are lots of checks worth doing before you waste time negotiating or on legal expenses.
There is the simple - but these days essential - check of broadband speed in the area using Speedtest.net and mobile reception checks using the Cell Phone Coverage Map app.
Potential buyers can check if the property is on or close to a flight path by launching Plane Finder - Live app.
Environmental threats like flooding or contaminated land can be checked through Landmark Information. The Environment Agency website will show if the home is in a flood plain.
The government publishes a range of little-known but incredibly helpful apps with maps that show you everything from the nearest chemist to the nearest post box. Local crime rates are also on the police service website.
Having done your homework, you should check what similar homes in the locality have sold for.
HM Land Registry provides records of almost every transaction which you can access in a number of places. The Mouseprice app helpfully provides a way of checking nearby sales from your mobile while you are out and about viewing properties.
HMRC will show you how much stamp duty land tax you will have to pay.
If you are a buy-to-let purchaser, you may want to know the likely yield a property might provide. The selling estate agent will be able to give you a guide to what it might let for and Rental Yield Calc app will compute a net yield for you. If you do buy the property and let it out then something like Inventory Pro will help you manage your letting.
Finding finance
Getting a mortgage is usually necessary when it comes to buying a home. There are helpful mobile apps available for when you are out and about like the Mortgage Assistant from London and Country Mortgages. Others include the Barclays Homeowner app and the Halifax Home Finder app, both of which help you search for both a home and a mortgage product to go with it, and there are many others.
When you get home, the efficient MoneySavingExpert mortgage calculator will provide much more detail and it will ensure you do not overlook arrangement fees and the like, which can make an appreciable difference.
Conveyancing can, of course, now be done online. In-Deed provides one such services. If you are worried you may be caught out needing to sign a document when you are away from your desk, then make sure you have downloaded the DocuSign Ink app.
Having bought your new home you might need help packing up the old one. The Removal and Storage app will calculate how many boxes you are going to need and many providers can offer a quote.
If you are worried that you may have forgotten something, then Moving House will help you keep track of the whole process and supermarkets' online shopping deals will ensure that you have provisions for your first night in your new home and something to celebrate with.
I am still looking for the app that will send out change of address cards, the app that arranges for a cleaner to brush up your old home before the new owners move in or the technology that translates estate agent speak into English, but somewhere someone is working on all these I am sure!
The opinions expressed are those of the author and are not held by the BBC unless specifically stated. The material is for general information only and does not constitute investment, tax, legal or other form of advice. You should not rely on this information to make (or refrain from making) any decisions. Links to external sites are for information only and do not constitute endorsement. Always obtain independent professional advice for your own particular situation.