Simpler tax system for pensioners proposed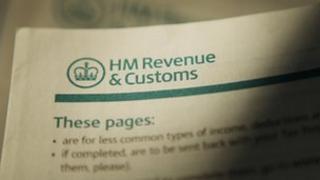 The tax system should be made much simpler for pensioners, the government has been told.
The Office of Tax Simplification says the current system is far too complex for pensioners, about five million of whom currently pay income tax.
Its interim report raises the possibility of ending the taxation of state pensions altogether.
It also says age-related personal allowances for those over 65, and tax on savings income, need reform.
Specific proposals for simplification will now be devised by the OTS and it will publish its final report later this year.
John Whiting, tax director for the OTS, said: "Our report floats a number of possible ways forward to mitigate the difficulties pensioners face."
"We are aiming to make final recommendations that will mean pensioners can have a better understanding of a simpler tax system, and can deal with their responsibilities more easily."
The Low Incomes Tax Reform Group (LITRG) said the problems highlighted by the OTS were "knotty" and needed careful consideration.
"The problems have been brought into even sharper focus since the autumn of 2010 when HMRC began to use their improved database to reconcile individuals' PAYE tax records, many pensioners having received shock tax bills as a result," said the LITRG's technical director, Robin Williamson.
"With other changes in progress - for instance, increases in the state pension age and the forthcoming move to collection of PAYE 'real-time information' for employees and pensioners - now is an excellent time to be addressing the issues."