HSBC sells off insurance businesses to AXA and QBE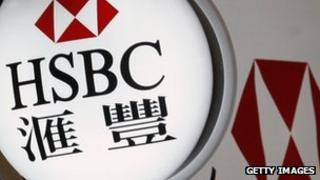 HSBC and its Hong Kong subsidiary Hang Seng Bank have struck a deal to sell off two overseas insurance businesses for $914m (£580m).
AXA Group of France paid $494m for HSBC's general insurance businesses in Hong Kong, Singapore and Mexico.
HSBC also sold Hang Seng General Insurance, based in Hong Kong, and a similar business in Argentina to Australia's QBE Insurance for $420m.
HSBC said it wanted to invest in other areas, including wealth management.
It announced last year it would offload its general insurance businesses.
The deal with AXA would fulfill the French insurer's goal of becoming the top general insurance player in Asia by 2015.
In addition to the sale of its insurance businesses, HSBC has also agreed to offer AXA's car and home policies through its branches in Hong Kong, Singapore and Mexico, as well as in China, India and Indonesia, for the next 10 years.
The divestments by HSBC are part of a global strategy of chief executive Stuart Gulliver to focus the bank on areas where it can make more money.
He said: "It will enable us to focus our capital and resources on the growth of our core businesses, including the building of our broader wealth management capabilities."