G4S annual profits fall after failed takeover bid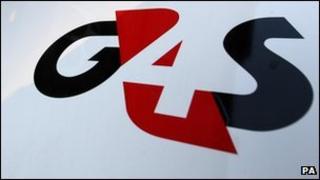 Olympic Games security provider G4S has reported a 17% fall in annual profits, partly due to the cost of a failed takeover bid.
Its pre-tax profit for 2011 totalled £279m, down from £335m a year earlier. Annual revenues were up 5% to £7.5bn.
The firm spent £55m on a plan to buy Danish rival ISS, but the bid was called off in November after opposition from G4S's shareholders.
G4S said it had "performed well despite continued global economic uncertainty".
Its annual profits were also affected by spending £137m on four successful acquisitions, including buying UK surveillance firm Cotswold Group and a facilities services business in Brazil.
The company said market conditions in developed countries remained muted, but it would benefit from its official security provider role to the 2012 Olympics.
The company said it was now continuing to target increased business in the developing world.