UK is the 'most internet-based major economy'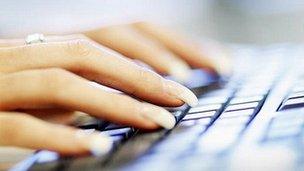 The internet contributes to 8.3% of the UK economy, a bigger share than for any of the other G20 major countries, a new study suggests.
The "internet economy" was worth £121bn in 2010, more than £2,000 per person, researchers at the Boston Consulting Group (BCG) said.
That made it bigger than the healthcare, construction or education sectors.
The UK also carries out far more retail online than any other major economy.
Some 13.5% of all purchases were done over the internet in 2010, according to BCG, and this is projected to rise to 23% by 2016.
The researchers said that the overall UK web economy is particularly fast-growing.
They predict it will continue to expand at a rate of 11% per year for the next four years, reaching a total value of £221bn by 2016.
That compares with projected growth rates of 5.4% in the US and 6.9% in China.
This may be particularly good news for small and medium-sized businesses that focus on the sector.
The research suggested that their revenues have grown by 12.5% each year in the last three years.
The study also provided an indication of the UK public's growing love affair with the web.
While only a quarter of those surveyed said they would consider giving up sex for a year in order to maintain their broadband connection, the figures for other indulgences were much higher.
Some 65% would give up alcohol, 76% chocolate and 78% coffee.