Budget 2012: Charities could lose big donors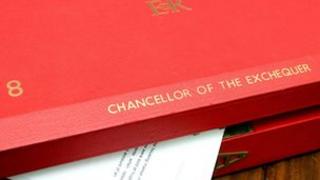 Charities say big donors could be discouraged by a new cap on tax relief, announced in the 2012 Budget.
The measure sets a cap of £50,000 on tax relief, or 25% of income.
The Charities Aid Foundation (CAF) has called for urgent talks with the Treasury to ensure the move does not "strangle" major donations, which would not qualify for tax relief anymore.
The government says it wants to "ensure that those on higher incomes cannot use income tax relief excessively".
People who plan to give large one-off donations for a good cause would also have to have huge annual incomes to make best use of tax relief. For example, a donation of £2m to a charity would only be tax efficient if the donor had an annual income of £8m or more.
CAF chief executive John Low said: "These changes represent a huge cut in tax relief on major donations to charity by wealthy philanthropists whose generosity is supporting some of the most vulnerable people in society.
"Tax relief on major donations is not tax avoidance. It is supporting major donations by people who in some cases are donating the proceeds of a lifetime's work to charity."
The government says it will explore ways to stop the move making a big impact on charities that depend on large donations.