Shell signs first shale gas production pact in China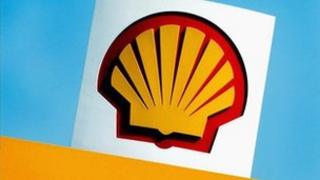 Royal Dutch Shell said it has signed its first-ever production sharing contract for shale gas in China with state-owned China National Petroleum Corporation (CNPC).
China has some of the largest reserves in the world of shale gas, which is gas trapped in rock formations.
Other global oil companies are involved in shale gas exploration in China.
Analysts said China has been slow to develop the industry because of a lack of technical expertise.
"Shell will apply its advanced technology, operational expertise and global experience in the project to jointly develop the shale gas resources with CNPC," the Anglo-Dutch firmsaid in a releaseon its website on 20 March, without giving any further details.
The deal is subject to formal approval from the Chinese government.
Shale reserves
Most of China's shale gas resources are in the Sichuan and Tarim basins.
Last year, China auctioned off its shale-gas blocks for the first time. Six local companies were short-listed including PetroChina and China Petrochemical Corporation which is also known as Sinopec.
Other foreign firms that have signed agreements to look for shale gas in China include BP, Chevron and French company Total.
The country has set a target of 2015 by which to start production of shale gas.
According to the US Energy Information Administration, the Chinese government has targeted to produce 8% to 12% of total natural gas production from shale gas by 2020.