US suspends special tariffs for Argentina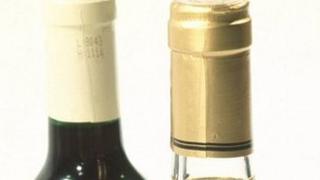 The US has suspended preferential tariffs for Argentina, saying the country has failed to pay penalties it owes US companies.
US President Barack Obama said it had not paid $300m (£188m) in compensation awards in two disputes involving US investors.
He has suspended the South American country from the US Generalized System of Preferences (GSP) programme.
The GSP waives import duties on certain goods from developing countries.
The suspensions will take effect in 60 days.
It is the first time a country has been suspended from the GSP programme for failing to pay an arbitration award.
The issue dates from 2005, when the World Bank's International Centre for the Settlement of Investment Disputes (ICSID) ordered Argentina to pay the US company, CMS Gas Transmission, $133.2m plus interest, for actions it took that damaged the Michigan firm's investment in infrastructure.
The following year, ICSID ordered Argentina to pay Houston-based water company Azurix $165.2m, plus interest, in a separate dispute.
Buenos Aires challenged both cases but the ICSID refused to annul the awards. When Argentina still refused to pay, CMS transferred its award to another company, Blue Ridge Investments.
Investment relationship
The US imported $477m of goods from Argentina under the GSP programme in 2011 - about 11% of the total it imported from the country last year.
Argentina's top exports under the programme were grape wine, prepared or preserved beef, sugar confections and olive oil on which the GSP programme waived more than $17m in duties.
The US Trade Representative Ron Kirk said in a statement: "We urge the government of Argentina to pay the subject awards.
"This would allow us to consider reinstating Argentina's GSP eligibility and promote the growth of a mutually beneficial US-Argentina trade and investment relationship."
The decision is part of US attempts to recover Argentina's debts and other obligations to investors 10 years after it defaulted on more than $81bn of government bonds in the largest sovereign debt default in history.
Some $6bn of that is still outstanding.