US economic growth in fourth quarter confirmed at 3%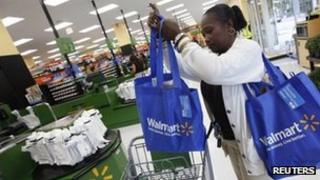 The US Commerce Department has confirmed that the economy grew at an annualised rate of 3% in the last three months of 2011.
It was the third estimate of GDP. The first estimate was 2.8%, which was later revised up to 3%.
The earlier revision came because consumers spent more than thought, and businesses cut spending by less.
On a non-annualised basis, the economy grew by 0.7% from the previous quarter, based on calculations from the data.