Housing equity data points to subdued market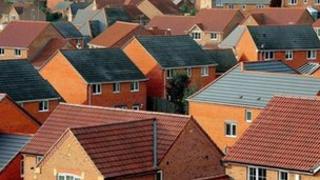 The continued lack of activity in the housing market has been reflected in the latest injection of equity into UK homes.
Housing equity withdrawal remained negative in the final three months of 2011, the Bank of England said.
The £8.5bn injection of equity reflected low levels of sales, rather than owners making an active effort to pay off their mortgages more quickly.
The level was almost the same as the previous quarter.
Financial crisis
The boom years of UK housing market in the last decade saw a high rate of housing equity withdrawals.
This was mainly driven by buyers taking on more debt in order to move into a bigger property or borrowing money against the rising value of their home to buy other items such as a new car.
This process seemingly ground to a halt when the financial crisis hit in 2008.
The data suggests that households are now staying put, and gradually paying off their mortgages in line with their repayments schedule, and possibly injecting more of their own money into their properties via home improvements.