TUC warns over unfair dismissal law time change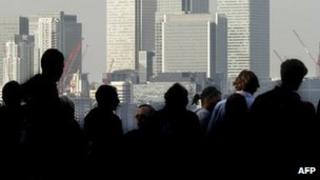 Increasing the time before workers are protected from unfair dismissal from one year to two years could affect 2.7 million people, union bosses have said.
The TUC said the change in the law from Friday could increase job insecurity and lead to a "hire-and-fire" culture.
The Department for Business says the move will give employers greater confidence to hire staff.
The trade union organisation said there was no evidence that the one-year limit caused job losses or hurt recruitment.
TUC general secretary Brendan Barber said the move "would do nothing to boost the economy".
The TUC said it feared the change would discriminate against young people, women who work part-time and workers from ethnic minorities.
According to the TUC, 1.7 million extra jobs had been created since the qualifying period for protection from unfair dismissal was reduced from two years to one year in 1999.
The current change would have a particular effect on people in temporary and part-time jobs, it added.
'Less spending'
Mr Barber said: "The government's proposals to weaken unfair dismissal rights risk generating a hire-and-fire culture in the UK and will lead to the creation of insecure employment which is here today and gone tomorrow.
"Cutting back on protection against unfair dismissal will do nothing to boost the economy.
"If people are constantly in fear of losing their jobs it will lead to even less consumer spending, and losing your job is one of the worst things that can happen to anyone, especially when unemployment is so high."
The Department for Business, Innovation and Skills said that the change would not alter rules designed to stop discrimination and would boost jobs growth.
"Fear of employment tribunals has been a real obstacle for firms to take on staff," it said in a statement.
"We believe that two years is an appropriate period of time and crucially this does not affect the day-one rights for all employees, such as discrimination rules."