International Power rejects GDF's bid for full control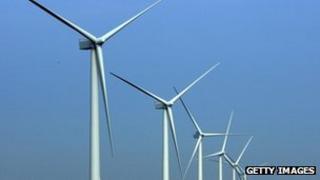 International Power (IP) has rejected a £6bn bid by France's GDF Suez to take full ownership of the UK-based energy company.
The decision was made by independent directors at IP, who said the 390p per share that GDF Suez was offering for the 30% not in its hands undervalued the firm.
GDF said it would now "consider its different options", which it added could mean it withdraws its offer.
IP owns six UK power stations.
These include the coal-fired Rugeley station in Staffordshire and the oil-powered Indian Queens facility in Cornwall.
IP also owns two UK wind farms and has power generation investments around the world.
It said that the decision of its independent directors to reject GDF Suez's move was "unanimously concluded".