People's Daily online portal launches $84m Shanghai IPO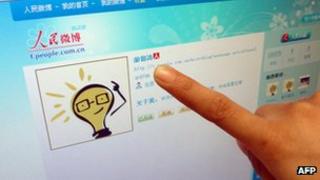 The online news portal of People's Daily, the newspaper of China's ruling Communist Party, has launched an initial public offering (IPO) of its shares in Shanghai.
It is aiming to raise 527m yuan ($84m; £53m) to upgrade its technology and strengthen its operations.
The IPO comes as the paper faces increasing competition from private rivals such as Sina Corp and Sohu.
China is the world's largest internet market.
There are currently more than 500 million internet users in China and that number is expected to rise quickly.
At the same time, online advertising revenues in China have been surging as companies look to target consumers.
Firms, including state-owned enterprises, have been trying to tap into this lucrative market and cater for the growing demand.
According to analysts, along with strengthening its presence online, People's Daily is also expected to use the funds from the share sale to deliver news on its mobile platform, another big area of growth in China.