Citizens Advice put in consumer protection frontline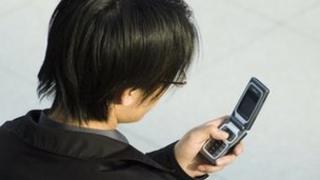 Citizens Advice will be the first line of protection for consumers under plans confirmed by the government.
The charity will take initial calls and emails from frustrated consumers, while a new board will oversee national action by trading standards officers.
So an individual sold a shoddy secondhand car would receive initial advice from Citizens Advice staff.
If it emerged that a prolific rogue trader was responsible, then trading standards officers would investigate.
"All of the reforms will ensure that we have the right system of help, advice and protection for consumers," said Norman Lamb, the consumer affairs minister.
But one consumer group said the plans were "ill-conceived" and would stretch underfunded local trading standards departments.
'Fragmented'
Consumers lose a total of £6.6bn each year owing to rogue trading.
At least £4.8bn of this is the result of mass market scams such as bogus lotteries, as well as counterfeiting and unscrupulous traders.
A recent report by the Commons Public Accounts Committee suggested that consumer protection had failed to keep pace with the digital revolution.
It also revealed a "fragmented" system of protection. Trading standards departments ranged from a staff of two to 80. That meant rogue traders based themselves in an area where policing by the authorities was slight, but then ripped people off across the country.
Under the latest proposals, the government wants to overhaul the protection system, but fears have been raised about funding for these groups.
Overhaul
The changes will mean:
Citizens Advice runs the consumer advice line - 08454 040506 - to offer advice to new complainants, taking over from Consumer Direct. However, it will not take on individual cases on behalf of a consumer
The charity will represent consumers in unregulated industries, taking over from the Office of Fair Trading and watchdog Consumer Focus, and will take some of these bodies' current funding
A Regulated Industries Unit will represent consumers in the energy and postal sectors, taking over from Consumer Focus which will be abolished
A National Trading Standards Board, set up officially by April 2013, will take decisions on funding and co-ordination of trading standards officers on national investigations in England and Wales into cases such as internet scams or illegal money lending
The Convention of Scottish Local Authorities will study the equivalent position in Scotland
A new Competition and Markets Authority will be responsible for ensuring competition and preventing cases such as mis-selling in the financial sector
The plans only affect England, Wales and Scotland. Northern Ireland has a separate system for consumer protection which will not be affected.
The overhaul would mean trading standards officers, funded by local authorities, would still be responsible for controls and inspections in animal health, food safety and other functions.
However, many departments have seen their budgets cut as a result of savings made by stretched local authorities.
"The low resource levels and continuing budget cuts remain a real challenge to local trading standards services and the need for further investment remains, if our communities and economy is to stay safe and healthy," said Ron Gainsford, chief executive of the Trading Standards Institute.
Consumer group Which? said that the changes would stretch trading standards officers, who would be challenging large companies with a shrinking budget.
"This is a shockingly ill-conceived and under-resourced plan from the government that looks set to vandalise a system of consumer protection that is admired worldwide at a time when people most need protection most," said chief executive Peter Vicary-Smith.
Gillian Guy, chief executive of Citizens Advice, said: "Citizens Advice has a strong history of advising consumers and championing their problems at a national and local level.
"We are pleased that this decision will now allow us to do more to help consumers in this way. We will work closely with Consumer Focus and the government to ensure a smooth transition for the benefit of consumers."
Dominic Notarangelo, who chairs Citizens Advice Scotland, said: "The impact of the citizens advice network in Scotland is already positive, significant and nationwide. With consumer functions, it will be even more so."