Johnson & Johnson fined $1.1bn in latest Risperdal case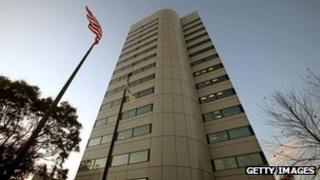 Drugs giant Johnson & Johnson (J&J) has been ordered by a US judge to pay $1.1bn (£690m) for downplaying the risks involved in taking its anti-psychotic drug Risperdal.
The state of Arkansas sued J&J and its subsidiary Janssen Pharmaceuticals over its marketing of the drug in 2007.
A number of US states have already found the firms guilty of similar charges and fined them accordingly.
Janssen said it was "disappointed" with the judge's decision.
The company added that if its motion for a retrial was denied, it would appeal the fine.
"During the nearly three-week trial, Janssen presented abundant evidence showing the company acted responsibly and fully complied with all laws and regulations regarding Risperdal," it said in a written statement.
Arkansas had sued the companies, saying they misled doctors about potential side effects of the drug. Eight years ago the US Food and Drug Administration forced J&J and its subsidiary to spell out that the drug increased the risk of strokes and death in elderly dementia patients, could lead to seizures, major weight gain, onset of diabetes and potentially fatal high blood sugar.
Appeal
In January, J&J agreed to pay $158m to settle allegations of illegal marketing of Risperdal in Texas.
Last year, a South Carolina judge ruled the company must pay a $327m penalty after a jury found it guilty of similar charges, while in 2010, a Louisiana jury found the company violated the state's Medicaid fraud act.
These two verdicts are currently under appeal.
Medicaid is a government-backed US public heath programme for low-income citizens.