US SEC sues AutoChina for alleged stock manipulation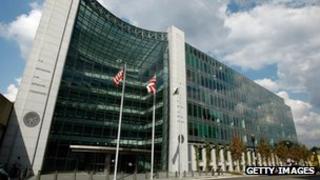 The US Securities and Exchange Commission (SEC) has sued AutoChina International and 11 investors over alleged stock manipulation.
They have been accused of unlawfully buying and selling shares in a bid to artificially inflate trading figures so the company could gain "favourable loan terms".
AutoChina says it is the country's biggest commercial vehicle sales and leasing firm.
The company has denied the charges.
It said that the SEC's allegations were "without merit".
"The company intends to defend against the claims vigorously and believes that all of the evidence it is aware of contradicts the SEC's allegations," the firm said in a statement .
Stock moves
In its complaint, the SEC has alleged that the defendants and others deposited $60m (£38m) into US-based brokerage accounts starting from October 2010.
It said the average daily trading volume of the company's shares jumped to more than 139,000 shares between 1 November 2010 and 31 January 2011, compared with just 18,000 in the three months prior to the brokerage accounts being opened.
The SEC has alleged that several of those accused were related to the company's chairman and that these accounts were only used to trade AutoChina shares.
It said that on some days the trades conducted by them accounted for as much as 70% of the total trading volume of the firm's shares.
"Manipulation of stocks has no place in the financial strategies of any public company," said David Bergers of the SEC.