What does the future hold for Japan's electronics firms?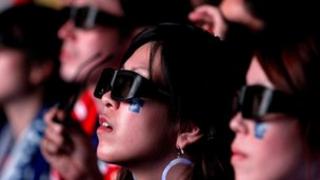 Japanese firms once dominated the consumer electronics industry. But over the last 20 years, they have been overtaken by Taiwanese, South Korean and Chinese rivals.
Meanwhile, Apple has returned from near-collapse to become a fearsome rival in computing and mobile devices.
This brief overview of the industry looks at some of the best known names and areas where Japan is competing and falling behind.
SONY
Sony's chief executive Kazuo Hirai wants the firm to exploit its entrepreneurial spirit. But analysts say it will struggle.
Part of Apple's triumph has been the slickness of the software that controls its phones and computers. Analysts say such software is only going to become more important - and unfortunately for Sony, this is an area of weakness for it.
The latest devices also rely on advanced computer chips, that allow mobile phones and other gadgets to offer many features without running down the battery. Samsung is strong in this business, while Sony and other Japanese firms lag behind.
SHARP
TV maker Sharp is experiencing similar problems to Sony. It reported a record loss of $4.7bn for it most recent financial year.
Back in 2007, it decided to invest $4.4bn in a giant plant near Osaka to make flat-panel televisions.
Sharp thought the new plant would allow it to make televisions with huge screens at a lower cost than any rivals.
But that gamble did not pay off, as rival firms raised their production capacity and drove down prices.
Sharp had to sell a 46% stake in the plant to Taiwanese rival Hon Hai in March.
PANASONIC
Back in February, Panasonic forecast a record annual net loss of $10.2bn for the year to March.
Like Sharp and Sony, it has been hurt by competition from abroad and the recent rise in strength of the Japanese yen.
Panasonic has had success in the energy business, with rechargeable batteries and solar panels.
TOSHIBA
Toshiba is a large and diverse industrial firm, making lifts, power systems and lighting, as well as consumer electronics.
It stopped making LCD televisions in May of 2012, blaming falling prices, fierce global competition and a strong yen.
COMPUTER GAMES
Sony and Nintendo are both big players, but are up against strong rivals, including Microsoft with its popular Xbox.
Cheap or, in some cases, free games for smartphones are also an alternative option for consumers.
CAMERAS
This is one area where Japanese firms still dominate. Nikon, Canon, Olympus and Sony have all done well selling cameras.
Their technology is used beyond hand-held cameras. Sony's digital imaging computer chips are used in smartphones, an area with strong growth potential.
For its part, Olympus has been very successful in medical imaging technology.
CAR STEREOS
Another area where the Japanese are still strong. Pioneer, Clarion and Alpine are strong brands.