RFU and BMW sign four-year sponsorship deal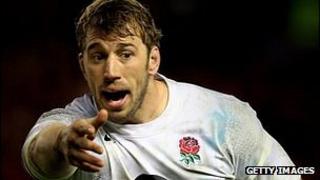 The Rugby Football Union (RFU) has signed a new four-year partnership with BMW, which will become its official vehicle partner from September 2012.
The German carmaker will invest in various age levels of elite England rugby teams, from the main team to the U-16 side, and help grassroots schemes.
The deal follows other recent RFU tie-ups with Canterbury, O2, and GSK.
RFU chief commercial officer Sophie Goldschmidt said the body was "delighted" with the deal.
Sports portfolio
England appointed Stuart Lancaster as their new coach last month after he had led the team to second in the Six Nations table behind Wales.
Before that he had overseen the development of English players over the last four years in his role as RFU Head of Elite Player Development.
He said BMW's support would be "a massive boost" in this task, particularly in the run-up to the 2015 World Cup in England.
Tim Abbott, managing director of BMW Group UK, said. "The game [rugby union] is a perfect brand fit for us and this news comes as a natural extension of the work we have already done to support some of the UK's leading sports stars."
As well as supporting the RFU, BMW has a number of sport sponsorships, including one as a top tier partner of the London 2012 Olympics.
In addition to a number of motorsport events and series which it backs, it also sponsors a number of high profile European golf tournaments.