Japan to give the IMF $60bn in loans to help stability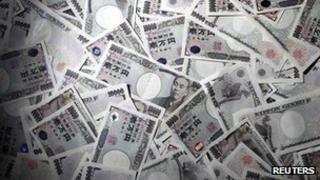 Japan has agreed to give the International Monetary Fund (IMF) loans worth $60bn (£38bn).
The IMF has been calling for extra cash from its members to shore up its finances and help deal with problems stemming from the European debt crisis.
As the debt problem has deepened, the IMF has been providing emergency funding to countries such as Greece.
Japan said it now expected other IMF members to also contribute to the fund.
"I am confident that many other countries will pledge contributions to the IMF," said Jun Azumi, Japan's finance minister.
"Following a series of eurozone's policy responses, it is important to strengthen IMF funding and pave the way for ensuring an end to the crisis, not only for the euro zone, but also for Japan and Asian countries."
The head of the IMF, Christine Lagarde, said that the deal with Japan was an important step forward and would help promote global economic stability.