Roche abandons its hostile takeover bid for Illumina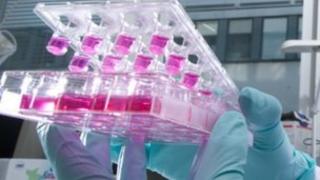 Swiss drug giant Roche has abandoned its hostile takeover bid for gene sequencing firm Illumina.
Earlier this month Roche raised its offer to $51 a-share, valuing Illumina at more than $6bn (£3.8bn).
But Roche said making a higher bid would not be in the interest of its shareholders.
The deal was seen as an opportunity for Roche to boost its personalised healthcare business by using Illumina's technology to analyse patients' genes.
The technology helps identify which treatments would suit different patients.
But California-based Illumina rejected the takeover bids and urged shareholders to vote against Roche's nominees to its board of directors.
Roche's offer expires on Friday.