Elllie Louise stores sold to clothing retailer Liric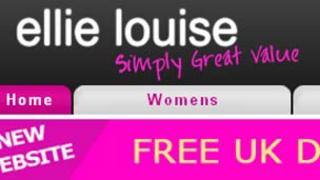 Liric Limited has bought the failed women's clothes retailer, Ellie Louise.
The deal includes 57 stores - 22 of which are in Scotland - and the Happit and Trade Secret brands.
When Ellie Louise went into administration earlier this month it had 97 stores and 439 staff.
Liric is controlled by fashion entrepreneur Michael Basso. He also controls Pan World Brands, which sells the Everlast Boxing and Lee Cooper Workwear brands in Europe.
Commenting on the sale, Graham Wild, partner at administrators Zolfo Cooper, said: "We are extremely pleased to have secured the sale of Ellie Louise to Liric Limited, preserving 270 jobs.
"We wish the company and its new owners all the best for the future."