Philips sees profits rise sharply to 248m euros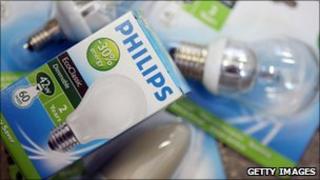 Dutch group Philips Electronics has reported a sharp rise in profits, thanks in part to improved sales at its healthcare division.
Net profit for the first three months of the year was 248m euros ($327m; £203m), a rise of 80% on a year ago. Sales rose almost 7% to 5.6bn euros.
The results mark something of a turnaround for the company, which made a loss of 1.3bn euros last year.
However, the firm said it remained cautious about the remainder of 2012.
This was due to uncertainties in the healthcare and construction markets in Europe and slowing growth in the global economy, it said.
Chief executive Frans van Houten said he was "encouraged" by the results that were a "further step in the right direction".
Mr van Houten took the helm at Philips last year, since when he has issued three profit warnings and overseen various cost-cutting initiatives and management changes.